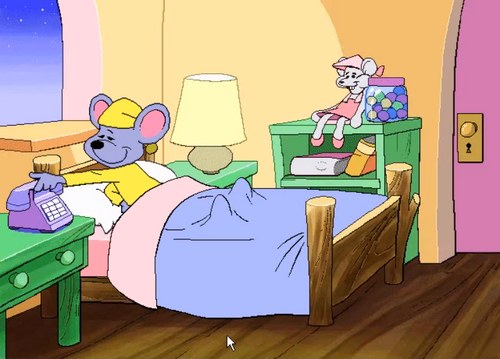 Mat's bedroom is where Mattie the Mouse wakes up in Reader Rabbit: Learn to Read With Phonics and Reader Rabbit Kindergarten.
In Learn to Read With Phonics, Mat's bed has a lavender mattress, a red striped pillow with a white pillow cover, and a light orange blanket. A window next to the bed lets sunshine in. It has a picture of the unicorn Mat loves.
In Kindergarten, Mat's bed is pink with a light blue blanket and has a white pillow. The window is now just above the bed, and there is a green shelf with books and a mouse doll and a gumball jar on it next to the bed, and a lamp and a telephone on two different end tables on either side of the bed.